James William Tivy (1957-) M (1986). Anne Krystyna Bogdan (1954-)
Jim and Anne were married on a boat on a beautiful evening in Coal Harbour off downtown Vancouver on August 23rd 1986. A flock of Canadian Geese flew over during the ceremony lending the blessing of the True North Strong and Free.
James William Tivy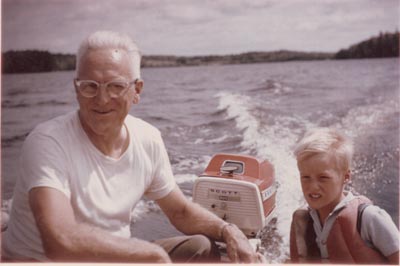 With his Grandad Walker at Laclu 1964.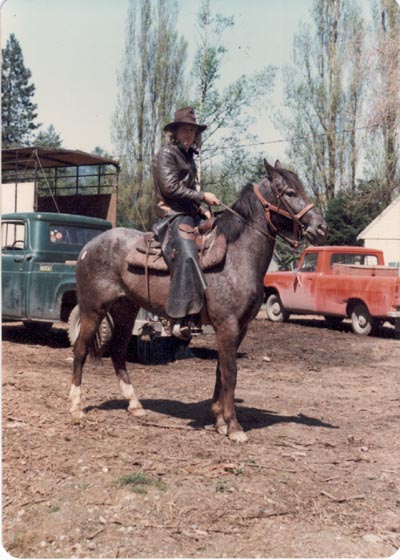 Jim Dude rider on the back of Cheezie. Working for Maria and her cowboy partner John 1974.
James (Jim) was born on April 6, 1957 in Westlane Hospital Moncton NB. The family soon moved to New Glasgow and then back again to Moncton (see RH Tivy family dates). Jim had a sister Maria, 5 years older, and a brother Robin, 7 years older. Both Robin and Maria were proud of "their new baby". Jim was in Moncton from Age 2 till Age 6 where he attended grade 1. Grades 2 through 6 were spent in Etobicoke, a suburb of Toronto. Grades 7 through 10 were spent at Beaconsfield high school on west island Montreal. After Beaconsfield, Jim made a radical departure from his suburban upbringing by accepting his father's offer to join his sister Maria in Mission BC to live on a farm with Maria and her cowboy husband. Jim finished grades 11 and 12 in Mission to graduate in 1975. Jim stopped being a model student in grade 4 and tended to rebel against school authority. This was, however, interrupted by some special teachers and learning experiences as he made his rocky route to graduation from highschool.
Jim was able to enter Simon Fraser University in the fall of 1975. Jim first obtained a teaching certificate from Simon Fraser and later went on to get a Bachelor of Education with a major in Computing Science. Upon graduation in 1983, Jim began his career as a computer programmer with Digital Resources - a small forestry software company in Naniamo BC. After a year in Naniamo, Jim returned to Vancouver to join his brother Robin at Health Care Systems. From there, Robin and Jim founded Bluesoft Systems to write an accounting package. From there Jim did some short stints and then started as the first contractor for Paradigm Development Corporation. Jim was with Paradigm from a 3 person company to a 50 person company - eventually becoming a partner. Jim left Paradigm in 1997 to found Bluestream Database Software Corp.
Since Jim's first canoe trips into Algonquin Park and his experiences at Comak camp, Jim has been and advid outdoors person. Upon moving to BC whitewater boating and mountaineering became natural passtimes. Jim met his wife Anne Bogdan through whitewater kayaking and they married in 1986. A boy, Caley Bogdan Tivy was born to them on May 31st 1989 and a girl Kira Maria Tivy was born on October 14 1992. This young family still enjoy many outdoor activities together. Anne and Jim were lucky enough to purchase a house in 1989 in East Vancouver where they still reside today.
Anne Krystyna Bogdan
Anne Krystyna Bogdan was born Oct 17 1954.
(under construction)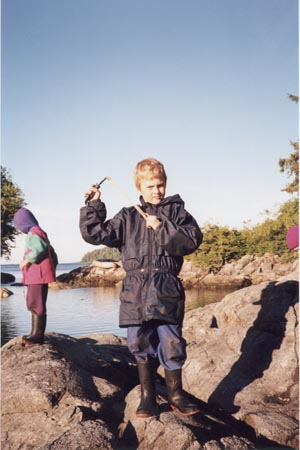 Caley Tivy at Turrett Island in the Broken Group of Islands during the Sea Lions trip Novemeber 1997. Chilko, his cousin in the background.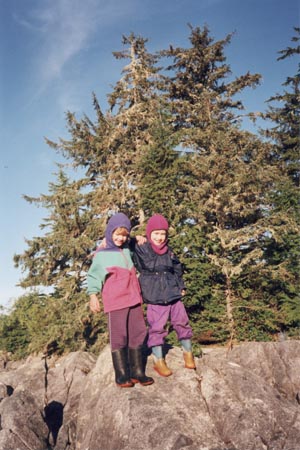 Chilko and Kira in the Broken Islands November 1997.